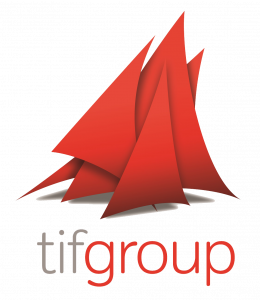 Member Name:                Tif Group
Contact Name:                  Steve Scott
Contact Telephone:         0207 977 5700
Contact Email:                 

[email protected]

Website:                              www.tifgroup.co.uk
tifgroup has grown from a small business-to-business travel specialist to being one of the largest travel insurance providers in the UK. Over the last 20 years the company has grown rapidly: we now employ over 280 people and insure over 3m policyholders.
The management team has over 210 years' combined experience in the travel insurance sector, giving you peace of mind that whatever service you use you'll benefit from their expertise. Key to our growth has been our innovative use of technology – from analysing claims data to developing our own medical risk rating tool.
At the heart of our business remains a commitment to great customer service, and building long-term relationships with our partners. We help you grow your business and this helps our company go from strength to strength.
tifgroup Divisions: • tifgroup Underwriting • Travel Administration Facilities • Travel Claims Facilities • Emergency Assistance Facilities • Cost Containment Facilities • Medical Repatriation • Protectif Medical Risk Rating and Product Distibution.
Consumer brands
www.alphatravelinsurance.co.uk