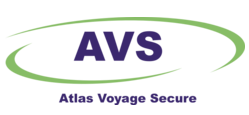 Member Name:               AVS – Atlas Voyage Secure
Contact Name:                Lawrence Assock
Contact Telephone:        07711 503418
Contact Email:                 

[email protected]
AVS is a trading brand of All Seasons Underwriting Agency.
AVS supports the Travel, Airline and Insurance Industry specialising in a range of Financial Protection products such as:
Financial Insolvency Insurance (FII)
Travel Disruption Cover (TDC)
Cruise Travel Disruption Cover (CTDC)
Supplier Insolvency Products (CSIC, SAII, SII)
Chartered Transport Failure Insurance (CTFI)
AVS also underwrites for Travel Insurance schemes the following sections Scheduled Airline Insolvency Insurance (SAII), End Supplier Insolvency Insurance (ESII) and Travel Disruption Cover (TDC).
AVS is committed in growing partnership by being broker supportive and will work with the broker to ensure their clients have the correct policy and premiums to protect their business.